Ontario Homeschooling Laws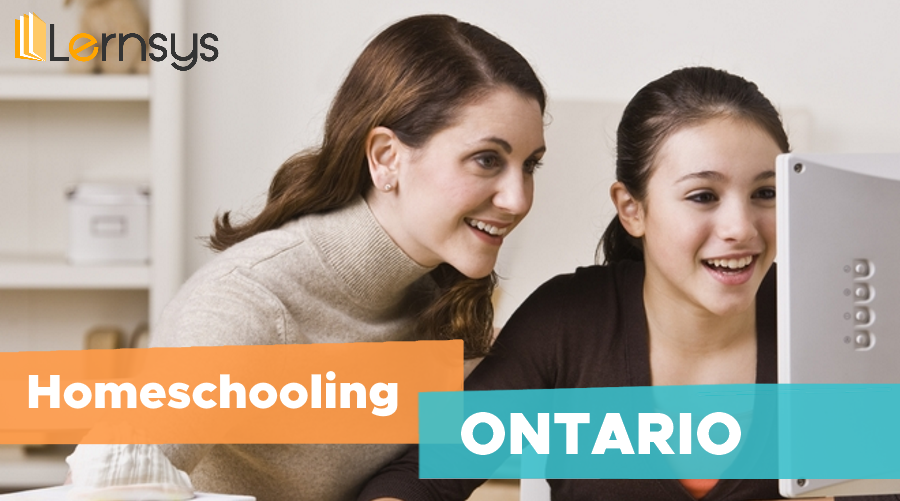 View Our Lesson Demos
Families considering homeschooling their children may question whether it is legal to homeschool in Ontario. Ontario allows homeschooling which is not a complex process. In fact, all Canadian provinces and territories allow homeschooling thus making it legal.
Learn more on the homeschool regulations in Ontario:
The legal requirements to homeschool in Ontario
Parents notice of the intention to homeschool
Recordkeeping for homeschoolers in Ontario
Requirements for Graduation in Ontario for homeschoolers
Switching from homeschool to Public School
*This information is by no means intended as legal advice; its purpose is merely informational. It is each parent's responsibility to get informed and understand the applicable homeschooling laws which regulate homeschooling in his or her state.
Requirements and Laws on Homeschooling in Ontario
Section 21 (2)(a) of the Education Act in Ontario provides that a person receiving satisfactory instruction at home or elsewhere is excused from attendance at school.
The Education act in Ontario does not define satisfactory instruction or the individuals who should make the determination. Previously the task was assumed to be the school board's responsibility which developed a policy that made demands from parents who chose homeschooling. The OFTP believed that the board's actions exceeded the authority as per the Education Act. The demands ranged from asking parents to fill out forms giving information on the curriculum used, the amount of time in hours of instruction, the activities the homeschooler engaged in and the assessment method used to involving an attendance counselor go to their home.
This was later changed when Ministry of Education introduced an official policy in June 2002 known as the Memorandum policy No. 131. The old non-legal policy was thus abolished due to the OFTP's efforts. The new policy provided that a parent's letter of intent to start homeschooling their child served as evidence that the child was receiving satisfactory instruction. Theschool board was bound to accept such a notice and could only investigate if there were reasonable grounds to believe that the instruction provided was not satisfactory. Homeschooling schedules and methods of giving instruction may vary and are very different from how schools provide their instruction.
Statutes on Homeschooling
Section 21(1) of the Education Act in Ontario provides for compulsory attendance of children from ages 6 (by day 1 of school) to 18.
The act does not specify on the number of days required to homeschool for a student to graduate nor the specific subjects required.
The Province of Ontario does not have any statutes on homeschooling but uses the Memorandum policy/program No.131 that was enacted in June 2002 by the Ministry of Education. It is neither a statute nor a regulation thus not binding. The memorandum was intended to clear up on who could determine whether the instruction given to homeschoolers is satisfactory. It should be assumed that satisfactory instruction is given to homeschoolers unless there is reason to believe otherwise.
The teachers have not been subjected to specific qualifications and there are no standardized tests that students are required to undertake.
Parents are not obligated by any law to register with any government body to homeschool their child. If the child has not been registered in any school he/she can be homeschooled however the parent deems fit.
Section 21 (2) (a) of the Education Act excuses a child receiving satisfactory instruction from attending school.
In case of a disagreement on whether the child is getting satisfactory instruction between the parent and the board of the school, an inquiry on the subject matter shall be held.
Section 24 (2) of the education act provides that only the provincial attendance counselor may order an inquiry as to the validity of non-attendance of the student at school. The inquiry shall be carried out by persons who are non-members of the board.
In the case of Lambton County Board of Education v. Beauchamp 1O R.F.L. 354, the court ruled that for one to establish whether or not satisfactory instruction is given, it is upon the complainants, educational authorities, to prove beyond reasonable doubt that the parent has failed to do so. The complainants are required to provide proof which will be in form of a detailed report and if need be, an expert opinion.
In Alder v. Ontario (Dec. 1996), the Supreme Court of Canada clarified that students are subjected to compulsory education as opposed to compulsory school attendance as provided by the Education Act under section 21.
Section 21 (2) (a) of the Education Act provides parents with the option to enroll their children to private schools whose classrooms are home based. Private schools often escape the in-depth scrutiny of the board but as a requirement, they must submit a notice of intention to operate every year, allow inspections in the school and must furnish statistics.
Transferring from Public School to Homeschool in Ontario
Notice of Intent

Families considering homeschooling in Ontario often choose to follow a formal path of withdrawal. This involves the parent sending an email or a letter to the principal, attendance clerk and counselor of the school informing them on the intention to withdraw theirchild. The letter/email should have the date in which the homeschooling program will begin or began to avoid any truancy inquiries. The notification serves as prevention on any truancy complications that may arise. This notice is filed with the public school system by filing a form or submitting a letter with details of the children, including their identity, date of birth and the address of the children to the schools' county superintendent. The intent to homeschool should be filed within 15 days of beginning homeschool program and should be for any child who is 6 years or older. It is advised to deliver the letter or have it mailed via a certified mail to ensure it reaches the office on time. The law does not require parents to obtain approval from the school or school district in order to homeschool.

Recordkeeping for Homeschoolers in Ontario
Parents in Ontario are not required to keep records of the progress of the students being homeschool and in specific, the educational activities undertaken. However, it is advisable to maintain records as this will aid in the future during the transcript creation process and when it comes the time to apply to colleges, universities, and workplace organizations. The process has been made easy by the Lernsys homeschool program which provides printable versions of assessments and progress. Lernsys Homeschooling provides transcripts and curriculum records which include course average grade/final grade, quizzes/tests grades, lessons and topics covered, among other things.
Requirements for Graduation in Ontario
Parents in Ontario determine the graduation requirements for their student and proceed to give a diploma that is considered valid and legal in Ontario. For the students considering college, a post-secondary institution or vocational school, parents are advised to look up on the entry requirements of the institutions and align their homeschool goals with those. It is also wise to look up the guidelines used in public school for comparison purposes on the common courses and tests taken by students in public school.
The chart below shows the comparison between graduation requirements in public school and homeschool in Ontario.


Public/Private School
Homeschool

Diploma requirements in Ontario

To earn a high school diploma in Ontario, students must:

Parents in Ontario have the liberty to determine if and when their student will graduate. They then proceed to award the high school diploma under their own terms. Institutions also give diplomas to students in private/online schools.

Testing requirements in Ontario
A graduate in Ontario must pass the literacy requirement

There is no law in Ontario that compels or forces homeschoolers to undertake a test as a requirement in order to graduate high school.

Ontario high school transcripts

The transcripts include the name of the student, the standardized test scores, a credit history of courses with course titles, the totals of the credits, the grade per semester and the average grade for each semester.

Parents in Ontario can create the homeschoolers' transcripts which may include information they considered relevant to institutions the homeschoolers may intend to apply to. This may include schools, colleges, workplace organizations, or the military.

High school course credits in Ontario

Students must earn the following 18 compulsory credits to get their Ontario Secondary School Diploma:

4 credits in English (1 credit per grade)
3 credits in mathematics (at least 1 credit in Grade 11 or 12)
3 credits for group 1, 2 and 3 courses (1 credit in each group)
2 credits in science
1 credit in Canadian history (Grade 10)
1 credit in Canadian geography (Grade 9)
1 credit in the arts
1 credit in health and physical education
1 credit in French as a second language
0.5 credit in career studies
0.5 credit in civics

Some parents assign credits to individual courses. Parents decide when it is time for their student to graduate and proceed to create transcripts.

Eligibility for GED in Ontario

To apply for the GED test one has to be 18 years or older and one who has not received a high school diploma from either a private or a public high school.

Homeschoolers in Ontario are eligible if the meet the same criteria as public school students.
Homeschool High School Transcript Template
Track your homeschooler's credits, courses, and accomplishments with this free homeschool high school transcript template.
Switching from Homeschooling to Public School in Ontario
Each school in Ontario applies different guidelines for grade placement and enrollment of students. You will find that some schools in Ontario let you register your child for the grade you wish him/her to attend while others require information on the student's progress and the curriculum used during homeschooling. Other schools in Ontario will have your child take an assessment test to determine the appropriate grade level your child belongs in.
For better determination of which grade the child is working at, parents are advised to submit records of the student but the decision lies with the school principal. The eligibility of the assessments and standardized tests the child took is determined by individual schools. Upon registration, the child may be required to take additional placement tests
Additional Resources Related to Homeschooling in Ontario
Have other questions about homeschooling in Ontario? You may find the following pages helpful.